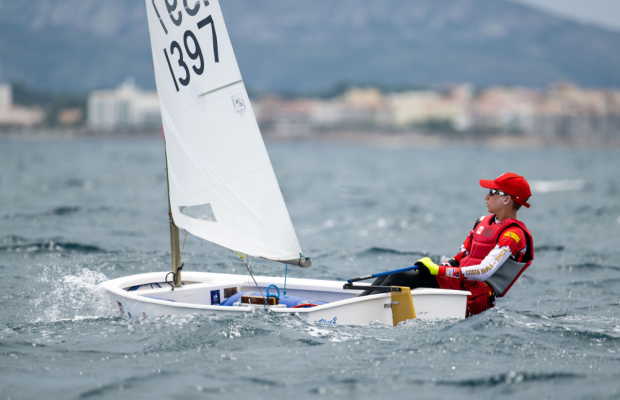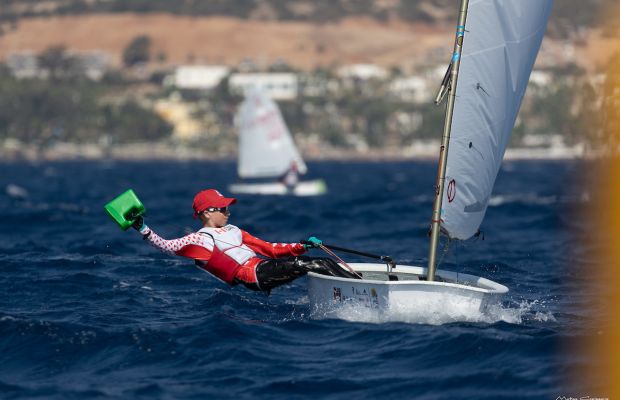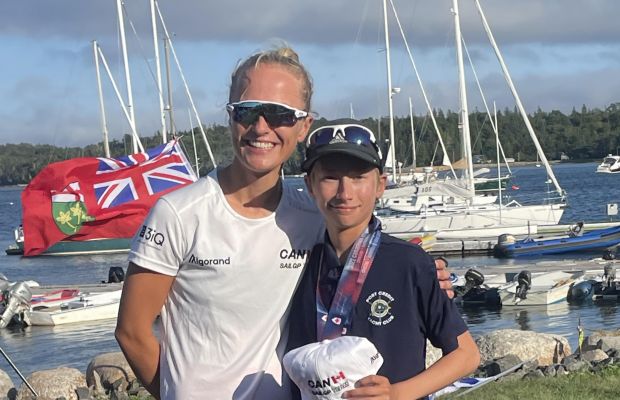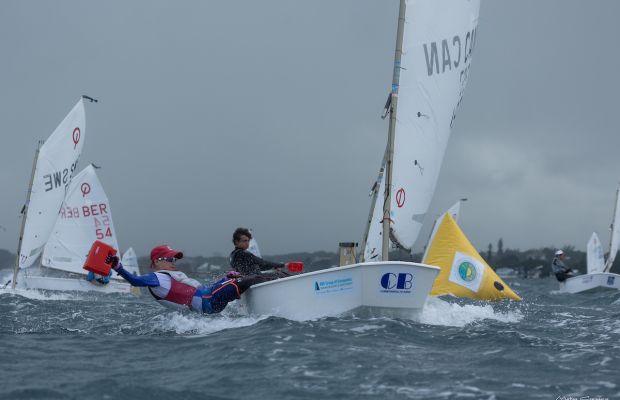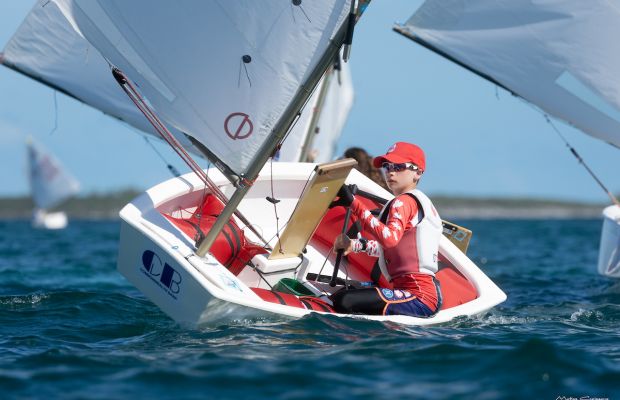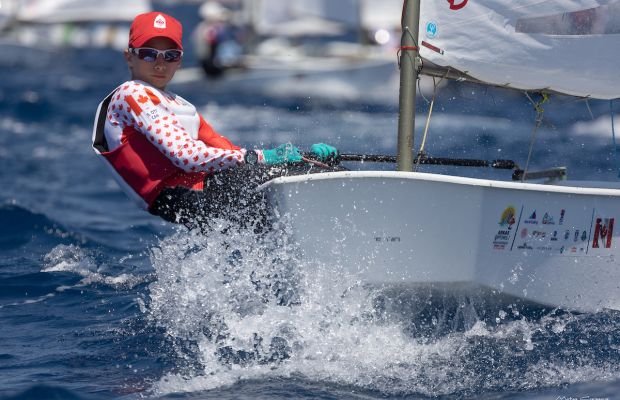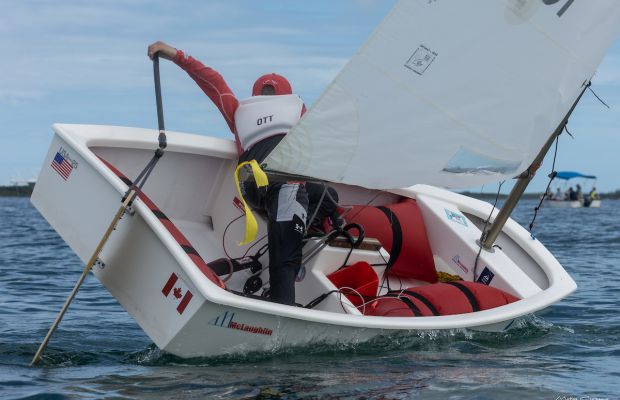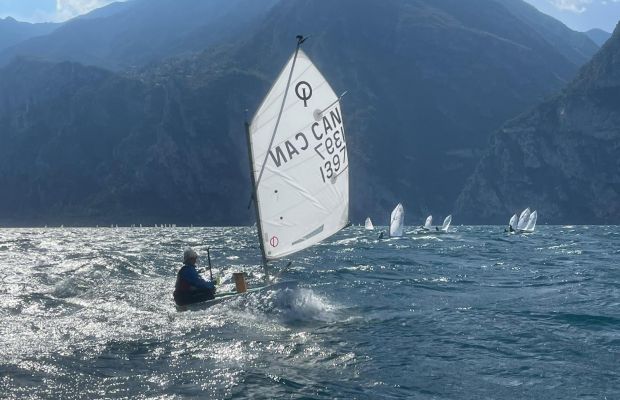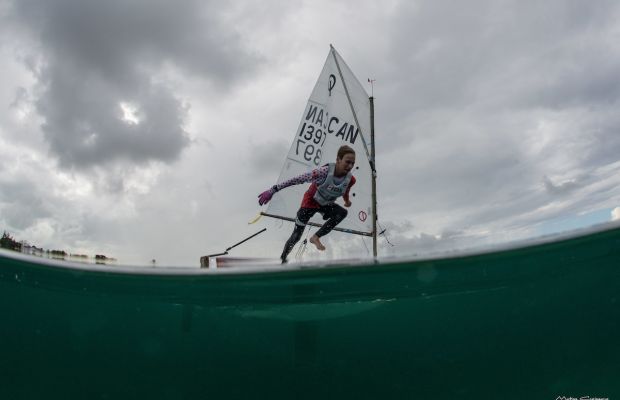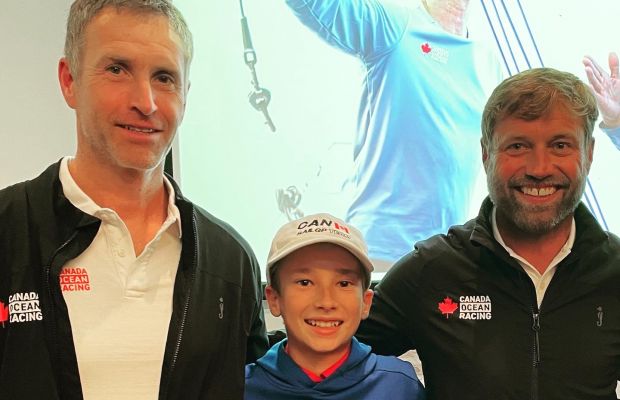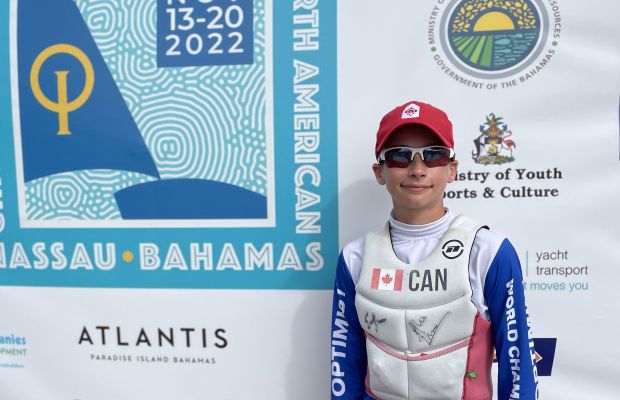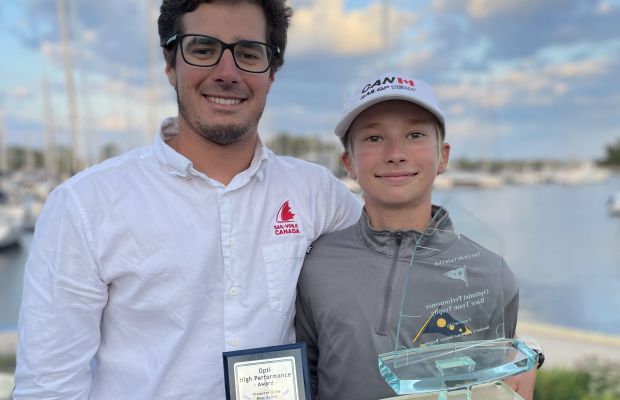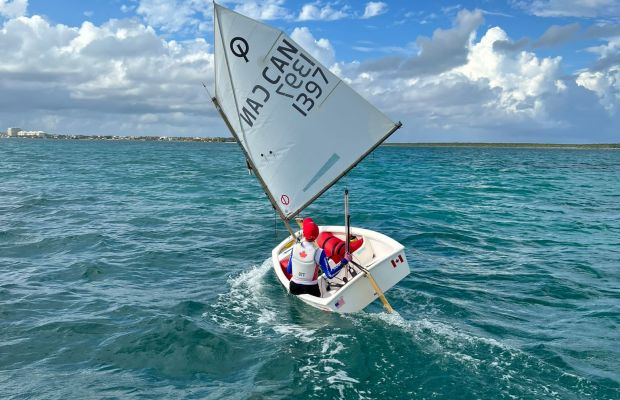 Hi, I'm Sterling Ott, CAN1397 and a proud Team Canada Optimist sailor. After a lot of hard work training and determination, I achieved my personal goal of competing in Gold Fleet at the 2023 Optimist World Championship in Costa Brava, Spain this past June! I competed amongst the best sailors from 62 nations and placed 55/248 sailors. I was excited to learn afterwards that the last time a Canadian opti sailor achieved Gold Fleet was in 2005 placing 57th and the only other time before was my friend Morten Fogh in 1982. I love competitive sailing and sailing fast and I've started to train on the 29er!
I also represented my country at the 2022 Optimist World Championships in Bodrum, Turkey, the 2022 Optimist North American Championship in Nassau, Bahamas, and the 41st Lake Garda Meeting in Italy in April 2023. These experiences taught me that I needed to train even harder if I wanted to meet my goal. 
I started sailing at six years old at my local Bronte Harbour Yacht Club in Oakville where I earned the Most Improved Sailor award at 9 years-old. I participated in my 1st international regatta in Green Fleet at CORK International Regatta in Canada. As an aspiring young sailor, I yearned for more competition and joined Port Credit Yacht Club in Fall 2019 where I launched my competitive sailing career with my coach, Fede Donzino. 
Please scroll down to the fillable form below to support me with a tax-deductible donation to my program.
Thank you so much for your support!
Your friend, Sterling