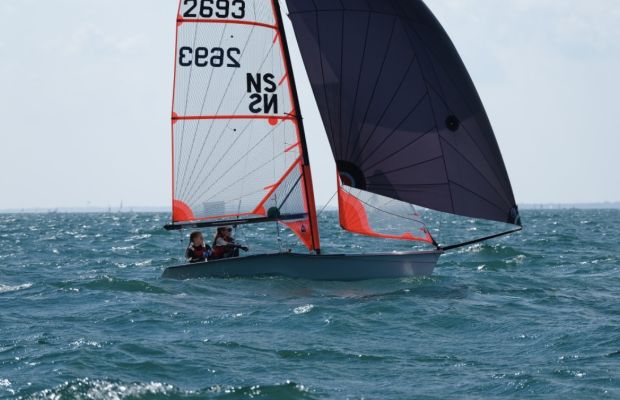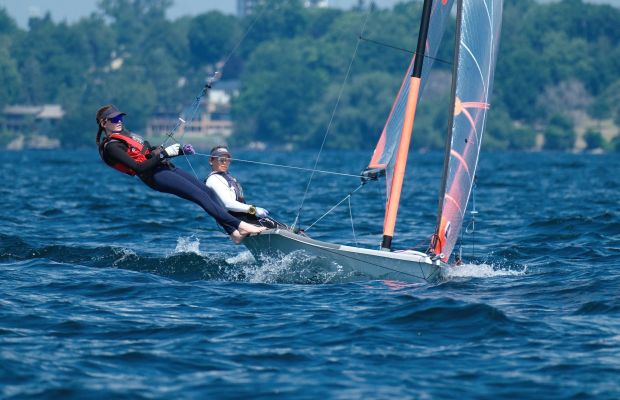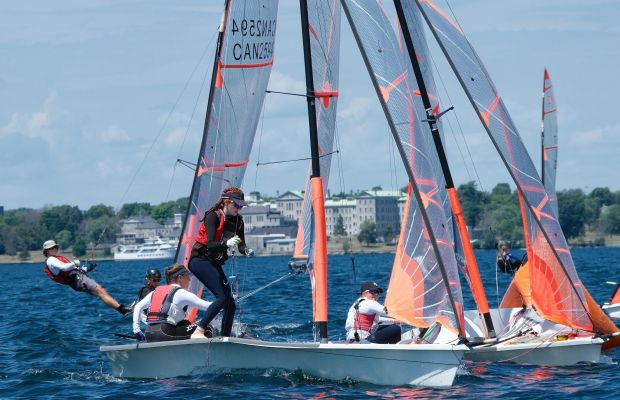 Skipper Johanna Pickart started sailing at a young age, in her community of Ketch Harbour. Learning to sail in the mirror dinghy and opti, she later learned to race in the I420 at RNSYS before transitioning to the 29er class. Becca Driscoll started sailing at the age of 6 at SMSC, but has only gotten into racing in the last few years. After learning to race in the c420 class at regional Nova Scotia events, she transitioned into the 29er class in the Fall of 2022.
Becca and Johanna then teamed up and began training and competing together in the spring of 2023,as part of the Nova Scotia Skiff Squad. The team started their season in early April, and have since then put in countless hours of training, including 4 days per week on the water in the Spring and Fall in Nova Scotia, and 5 days per week in both Nova Scotia and Ontario.
This summer, the hard work has started to pay off. The team earned 1st place at the 29er Canadian Nationals in July, and Top Female at the Sail Canada Youth Championships (CORK), which qualified them to be named to Canada's team for the 2023 World Sailing Youth World Championships.
Attending and representing Canada at the World Championships in Brazil is a dream come true for both sailors.
In preparation for the Youth Worlds, Johanna and Becca will be attending the US ODP Racing Camp in Miami, and finishing out their regular training in Halifax. After the Worlds, the team plans to head to California for the Midwinters West, then over to Clearwater. Next year the team plans to attend the 2024 Open Worlds, to be held in Aarhus, Denmark.