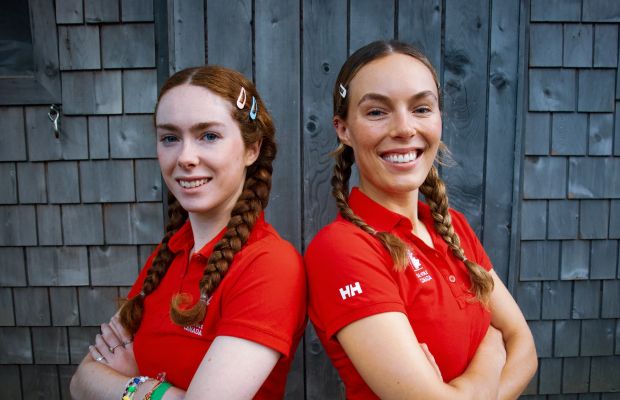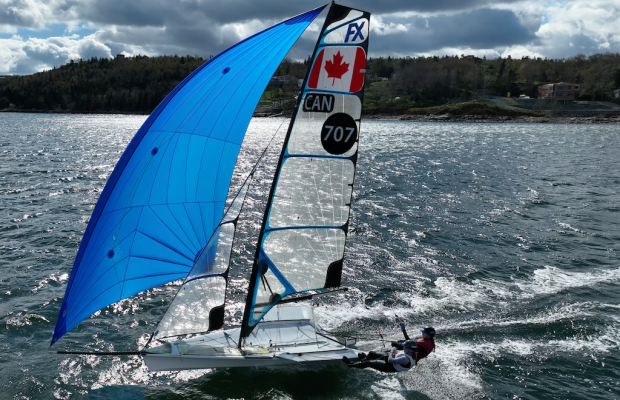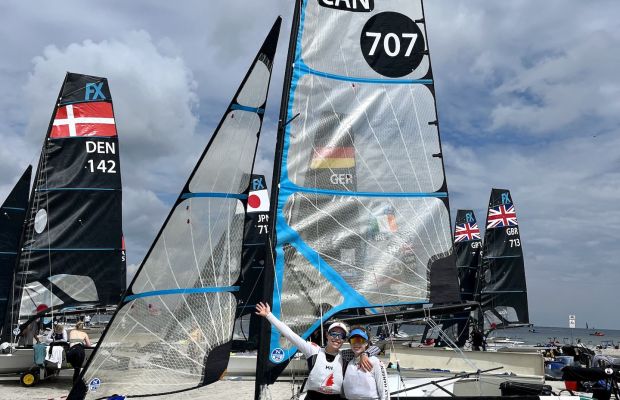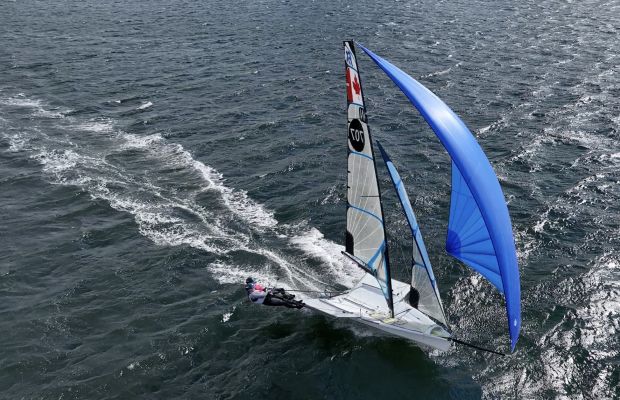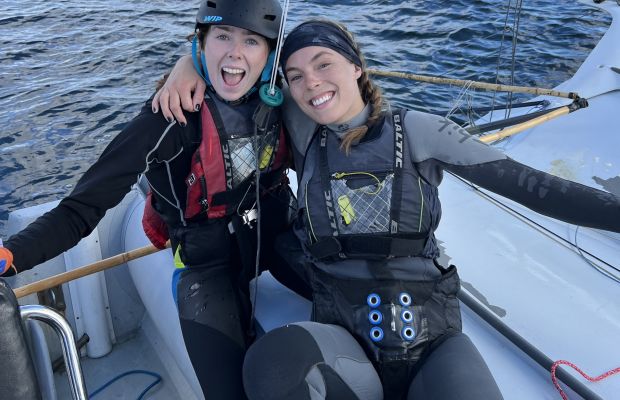 Hello, our names are Sophie Carter and Emily Roy, and we're a 49erFX team from Halifax, Nova Scotia. We first started sailing together in the 29er in 2017 to attend the Canada Summer Games. We formed a very strong bond in the 29er and desperately wanted to continue into the 49erFX. However, our plans were put on hold due to the financial burden of the boat. In the meantime, we both coached, sailed keelboats, and helped introduce youth to the skiff by mentoring the Nova Scotia Skiff Squad.
As university students paying for all our own sailing expenses, we have faced significant financial challenges transitioning to the FX. However, we are both very determined individuals, and we were not willing to let finances deter us from pursuing our goals. Thanks to the support of Stephen Waldie, our amazing friends and family, and organizations like Wind Athletes Canada, we have begun to overcome these obstacles and start working towards our competitive goals.
We first stepped into the boat in the fall of 2022 and set a goal to attend the 2023 Junior Worlds in Travemunde, Germany. We worked hard all winter and spring training and fundraising like crazy, to meet this goal. Our hard work paid off and we attended the event in July, as part of Sail Canada's Identified Athlete Program. Junior Worlds was our first event together in the FX, so rather than focus on results we set our objectives on learning as much as we could from other boats to; develop as a team, challenge, and build on our skills, and represent our country.
Junior Worlds was an incredible experience and we learned so much. Competing at an international level exposed us to competitors and a level of sailing that we don't have access to at home. This is why it is imperative to our continued development that we continue to attend these high-level events.
In 2024 we plan on attending 2 training camps in Florida (January and February), Kieler Woche in Kiel, Germany (June), and the FX Open Series Regatta in Campione, Lake Garda, Italy (October). These events are important in our training plan, as we hope to compete in the European and Open World Championships in 2025.
In addition to our personal sailing goals, we are committed to inspiring and empowering the next generation of female sailors in Nova Scotia. We hope that by pursuing this path, we can serve as role models and show young women that anything is possible with hard work, dedication, and support.
Your contribution, no matter how small, would make a significant difference in helping us achieve our dream of representing Canada in the 49erFX on the world stage.
Sincerely,
Sophie Carter and Emily Roy of LFG Sailing