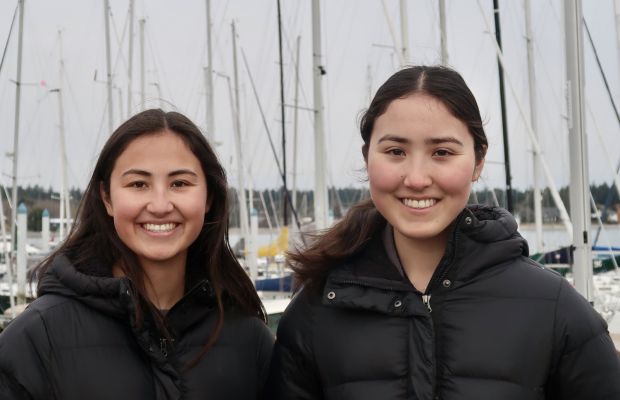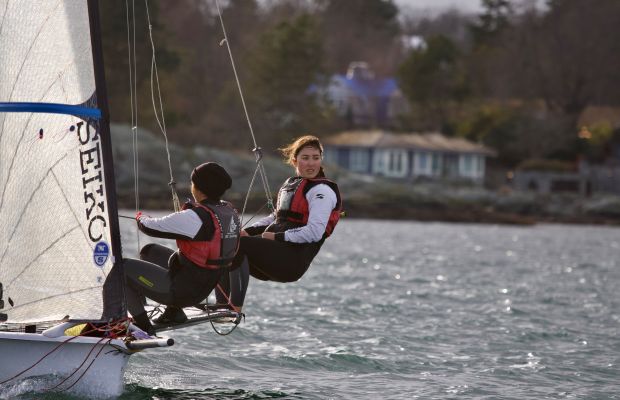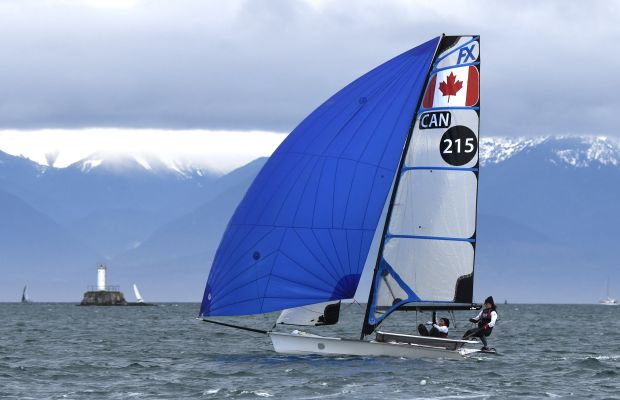 After racing against each other in Optis for over five years, and sailing our 29er careers with other people, we finally teamed up in the summer of 2022 to race the 49er FX together. Both of us are currently balancing full-time engineering studies at the University of Victoria with training at the Royal Victoria Yacht Club. We are very excited to be racing together, and have many regattas planned for 2023 including the Miami US Open in January and Junior Worlds at Travemünder Woche in July.
Tara competed in Optis for many years across Canada and the US and then transitioned into the c420 for a season. In early 2019, she began training and competing in the 29er and in 2021 and 2022 was invited to try out for the Sail Canada Youth Squad, but both years the trials were cancelled due to COVID. Following this, in the summer of 2022, she transitioned into the 49erFX.
Siobhan raced Optis for over five years and had the opportunity to represent Canada at the North American and South American Championships before taking a few years off of sailing. When she returned to sailing, she raced 29er on the BC provincial team for three years and was selected for the 2020 Sail Canada Youth Squad before transitioning into the 49er FX during the COVID-19 pandemic.
For 2023 we have budgeted an approximate cost of $20,000 to attend international events including the Miami US Open and Junior Worlds in Germany. Further to flights, accommodation, and food when we are traveling to train and race, a significant amount of the cost involved with sailing also includes our boat. Since the class rules have recently changed, we will also need to purchase a set of new-style sails and a new-style mast which costs an additional $15,000. While all of our personal savings have been put toward our sailing, we would be very grateful for your support so we can continue training and racing with the goal of representing Canada on the world stage