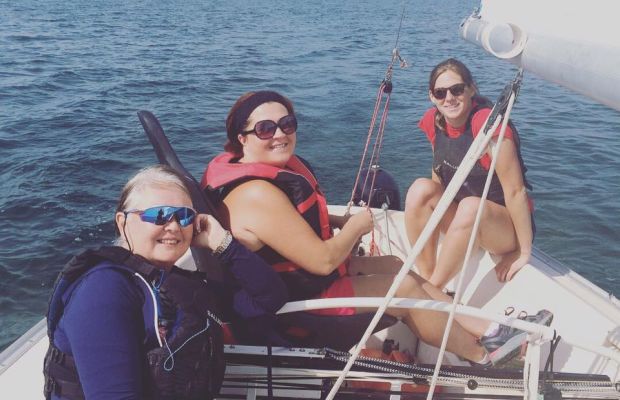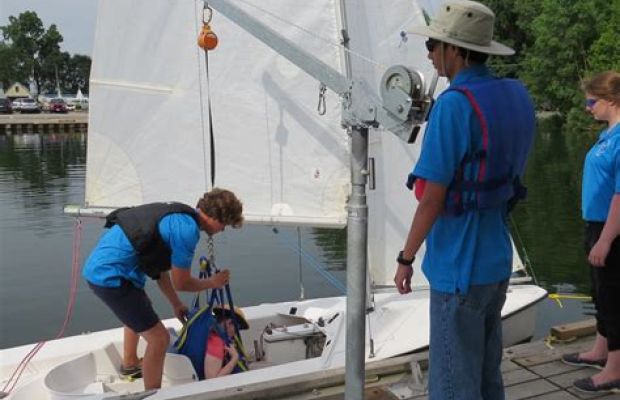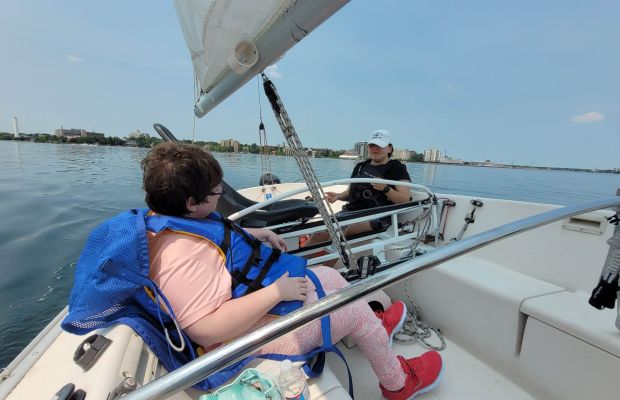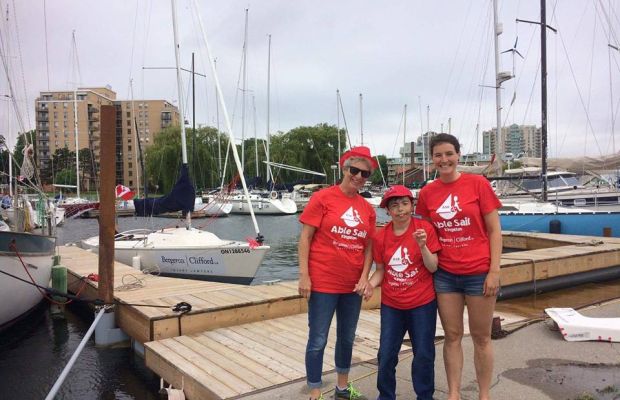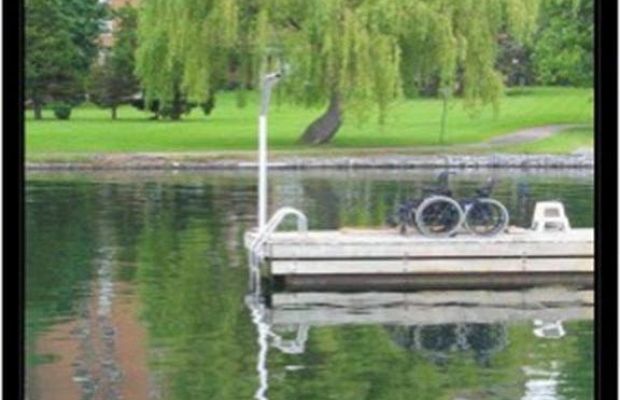 Able Sail Kingston has been operating an adapted sailing program for people with disabilities at Kingston Yacht Club since 2002. Even those with extremely limited mobility can sail on an equal basis with other sailors by using our specially designed and adapted boats: the Martin 16 for single-handed sailing, and the Sonar for crews of up to six people. Our boats are completely safe, and cannot capsize or sink. The controls are for people who are unable to move about as they would in other sailboats. As one of our sailors said, "the only time I forget I can't walk is when I'm dreaming or sailing."
Programs offering recreational, competitive, and Paralympic sailing instruction for persons with a disability now exist in over 20 communities across Canada, and some of  those who have started out in the learn-to-sail programs have gone on to Paralympic Gold, while others enjoy cruising the beautiful shoreline of Lake Ontario.
Able Sail Kingston appreciates the generosity of individuals who believe in our program and would like to make a tax deductible charity donation.  Thank you for your support.