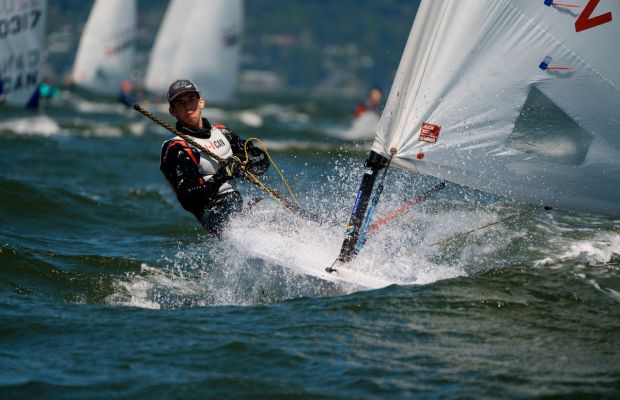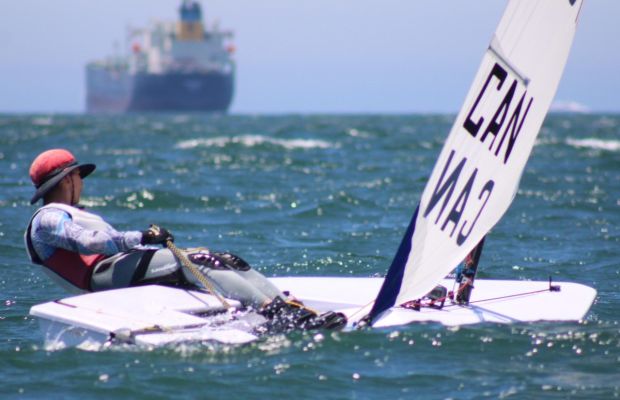 I am a 17-year-old ILCA 6 sailor from the Royal Vancouver Yacht Club. During Summer 2023, I was proud to win the ILCA 6 Canadian National Championship and place 2nd at the ILCA 6 Canadian Youth Championship at CORK. 
In addition to sailing, I also enjoy playing jazz guitar. I often find myself comparing the two, and even using the skills from one to help the other. Both have aspects of team and individual work, with collaboration to improve, succeed and inspire individual prowess to shine. The ability to hone your own individual ability and then apply it in a larger group setting is rewarding in both pursuits. 
Recently I have been team racing in a laser, and it seems quite similar to playing in a small combo of musicians. We each have our own skill strengths, and despite as much communication as possible, things don't always go as planned — but, sometimes end up to be happy accidents. Adapting to unique situations is a common thread in both jazz and sailing. How can we turn this situation into one that's a little more comfortable is something I find I'm asking myself in both worlds. Music is a powerful tool, and while I often don't think about jazz while I'm sailing, I definitely listen to some pump up music. 
I often find that my forearms hurt just as much after a long day of practising guitar as a long day of sailing. 
At this point, my goals in sailing are far more clear than those in my musical life. After a narrow miss at this year's World Sailing Youth Worlds qualifiers in Kingston, I want to continue developing my game in order to prove myself on the world's stage. While that is the most immediate mark on my map, I hope to see the 2028 Long Beach Olympics on the horizon. My upward trend of success in recent events is certainly fuelling my jam!
Every dollar contributed is another few kilometres towards Long Beach.
Thank you for your consideration!