Support Sarah to an Olympic medal in Paris 2024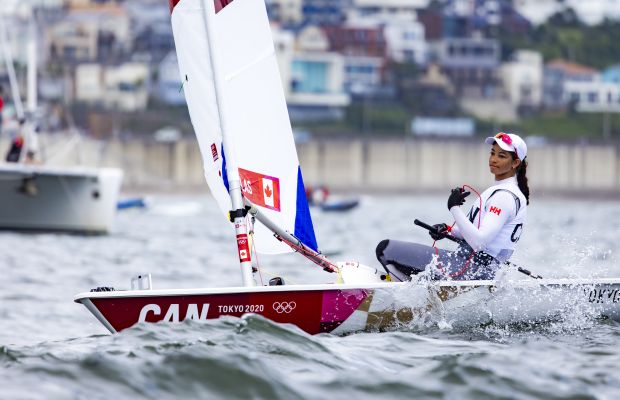 Age: 29
Class: Laser Radial/ ILCA 6
Home Club: Ashbridge's Bay Yacht Club 
​
Born in Burlington, Ontario, Sarah started sailing at the age of 7 on the island of Barbados. Starting in the Optimist, she competed in North American and World Championships before the age of 15.
After outgrowing the boat, Sarah returned to Canada and transitioned into the Laser Radial class. From there she quickly became one of the top youth sailors in Canada. In 2010, an opportunity was presented to qualify Canada and represent the country at the inaugural Youth Olympic Games in Singapore. After coming second at the 2010 Youth Nationals, Sarah lost the love of competing and decided to coach youth athletes at Ashbridge's Bay Yacht Club for two summers.
By 2014, her dream to compete at the Olympics was awoken by Canadian medalist who inspired Sarah to get back into the game and pursue her goal of winning an Olympic medal. Having completed a Bachelor of Commerce in Marketing Management at the University of Guelph in 2017 and is sailing full time.
Sarah won the 2019 Pan Am Games Gold medal and finished a historic 6th place at the Tokyo 2020 Olympic Games. Now Sarah is hungrier than ever to step onto the podium in Paris 2024
Keep up to date each month in Sarah's Olympic Campaign to Paris 2024. To ensure you don't miss out, subscribe to her monthly newsletter via her website: https://www.sarahdouglassailing.com/