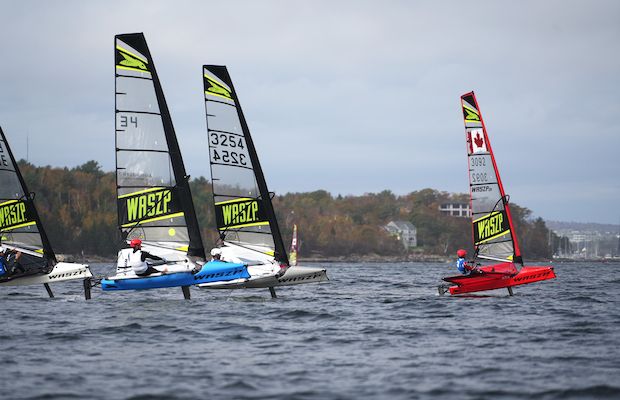 weCANfoil is a Canadian non-profit organisation elevating sailing in Canada.  Foiling is the new sailing, with speeds and thrills that entice kids of all ages to get out on the water.  There are three goals for WCF:
1 - HIGH PERFORMANCE DEVELOPMENT TEAM
  - Develop a pathway for young sailors in foiling at a national and international level and pool of talent for professional sailing teams to draw upon
2 - COACH DEVELOPMENT
 - Development of a curriculum and training programme for foiling coaches in Canada in collaboration with Sail Canada
3 - FOILING FOR LIFE
Provide participation opportunities  to get youth and non-youth into foiling as an amateur sporting activity.