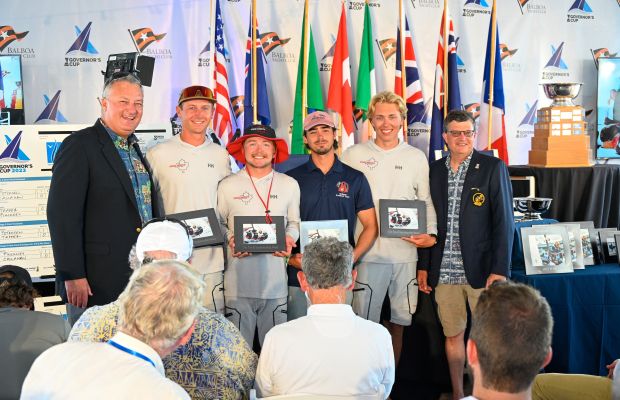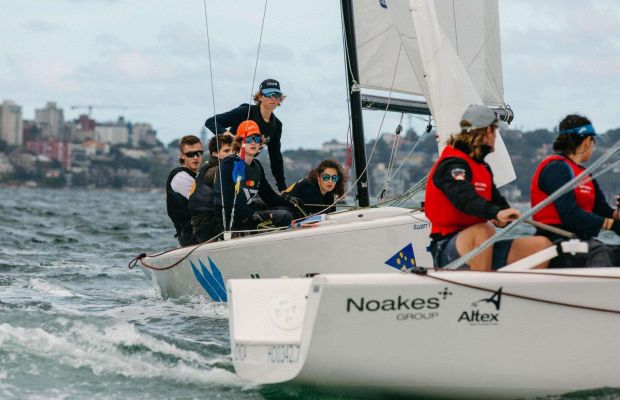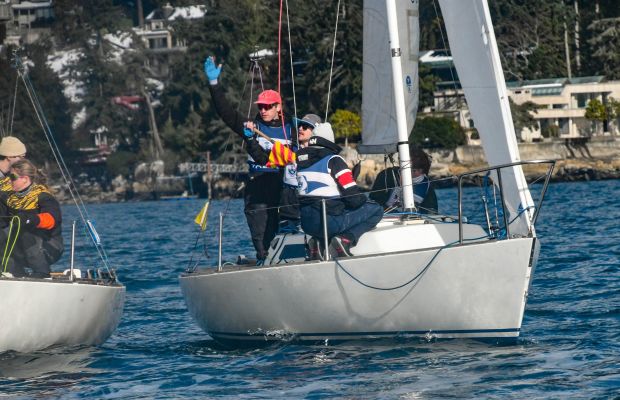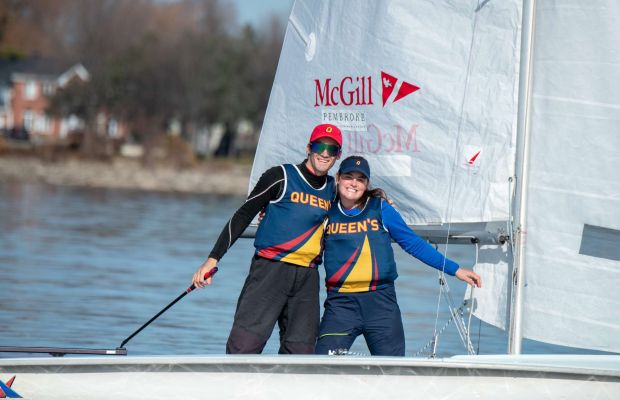 After winning the 2023 CICSA Match Racing Championship with the University of Toronto and attending high level match racing events like Governor's Cup and various Oakcliff events, I became enthralled with the extremely competitive nature of match racing and just about every aspect of this type of racing. With this in mind, I decided to apply to the 2023 Youth Match Racing World Championship in Sydney, Australia to represent my country, Canada, Oakville Yacht Squadron and Port Credit YC. After some waiting, I was lucky to be one of twelve skippers chosen to attend this prestigious event.
I am super excited to attend this event with a star studded team composed of Jack Porter, Cam Bruce, Rachel Green and Josh Hyde. The team could not be more happy with Josh on main and tactics, Jack on spin and jib trim, Rachel Green as float, and Cam Bruce on bow.
Each sailor on the team has various top accolades and invaluable skills that when put together will help us put up a fight against the best youth match racers in the world. The team is super excited to be flying down to sail Elliot 7s in the iconic Sydney Harbor.
Our long term goal is to continue match racing and represent Canada at some of the largest and most prestigious events in the world.
As a youth team, the large problem with attending all of these events is the financial barrier. This is why we ask for your financial support to help us attend this event in Australia but also other events we may have planned down the road.
We are super excited to represent Canada on the international stage and cannot do it without you. Stay up to date on results by following @TrueNorthSailingTeam on instagram. Thank you for your support!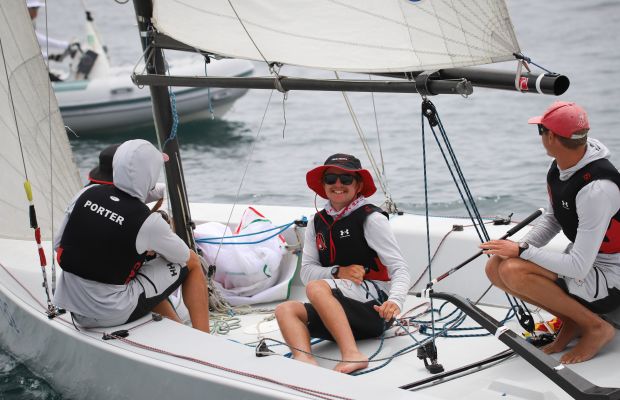 Richard Rychlik Jr, skipper, will be making his Youth MR Worlds debut, hosted by the CYCA this December. Richard is super excited to be leading a team filled with some of the best sailors in Canada. Despite the lighthearted demeanor, he is a fierce competitor with years of keelboat and dinghy experience and a handful of national championships in Canada and the US. With a rigorous training schedule in place, Richard is excited for whats in store in the land down under.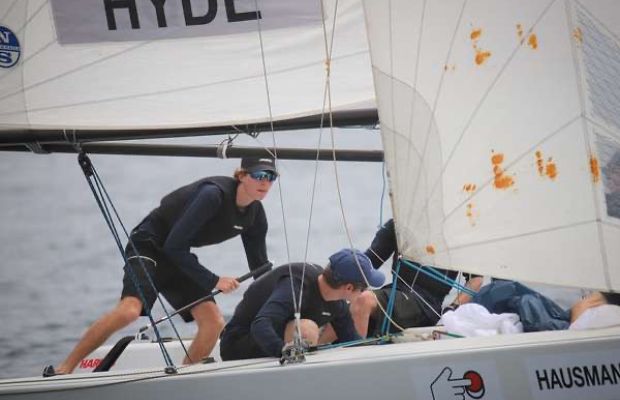 We are super excited to have Josh Hyde calling tactics and trimming main. Hailing from New Zealand, Josh is one of the top youth match racers in the world. Some recent accolades include winning the NZ Youth MR Champs, Harken Int. Youth MR Champs, and 1st Youth, 3rd OVR. NZ MR Champs (Open). These top finishes have earned him a ranking of 1st NZ Youth, 2nd Youth World, and 3rd NZ Open. The team is excited to have Josh getting them across the course in December.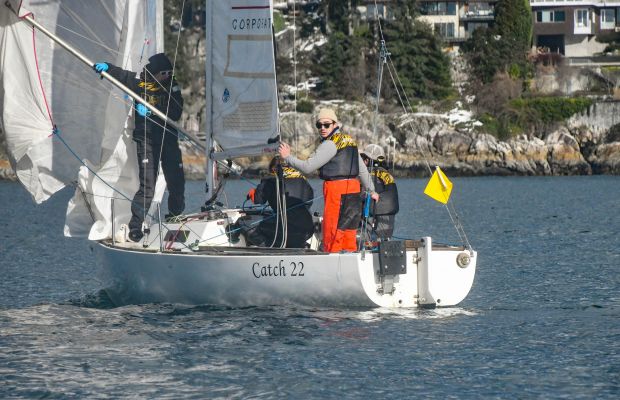 Jack Porter, our resident boat speed magician, is on spin and jib trim. Jack has many tricks up his sleeves to keep the boat going fast from his collection of keelboat experience ranging from Etchells (Etchell North American Corinthian Champion) to J80s (EDHEC Sailing Cup Champion). With his competitive nature, always pushing himself and his teammates, Jack is sure to keep the boat on pace with the best youth match racers in the world.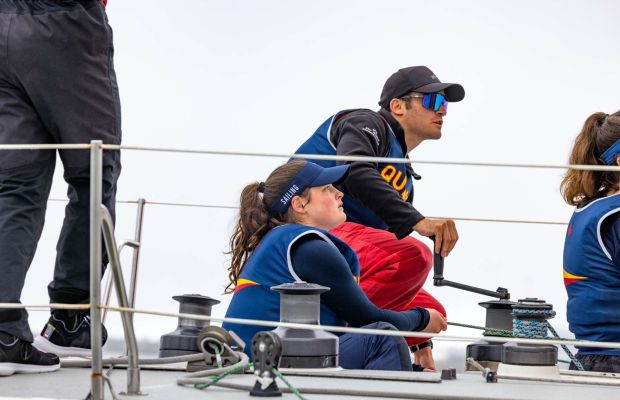 Next on the boat, our float, Rachel Green. Rachel, MVP of the Queens University Sailing Team, CICSA Fleet Race National Champion, and representative for Canada in the Lightning Class at the 2023 Pan American Games, will be using her vast array of keelboat knowledge to keep everyone on their toes, and in tip top shape. The team is stoked to have Rachel on the boat.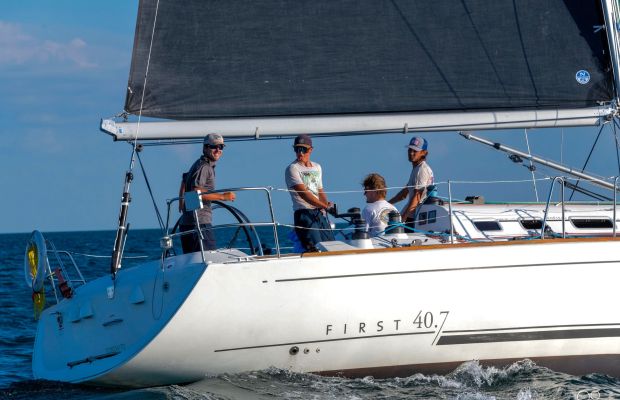 Last but not least, Cam Bruce, will be locking down the pointy end of the boat. Cam has been sailing keelboats essentially all of his life and has a solid resume to back it up. Winning CICSA Keelboat Nationals, setting the Corinthian Record for the Vineyard Race and having top finishes at J24 Worlds and North Americans, Cam is ready for whatever the back of the boat is going to throw at him come December.