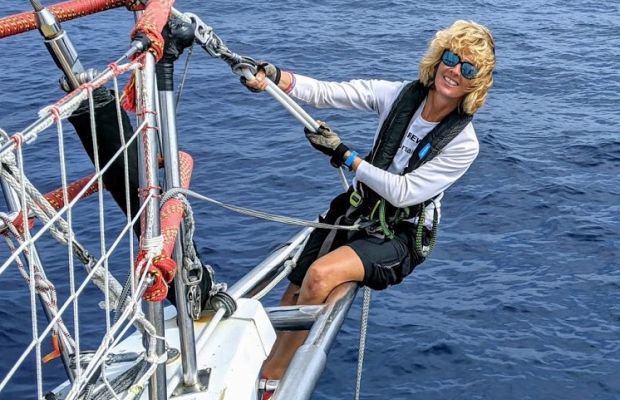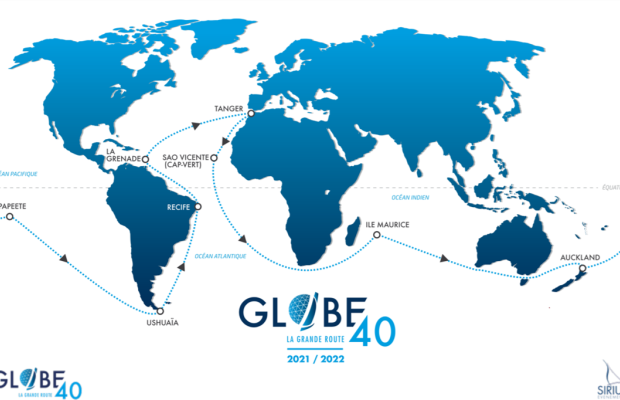 Melodie Schaffer has been sailing her whole life, competing at national and international levels.  She began training at the RCYC and racing high performance dinghies including laser's, 470's and International 14's.  She continued racing in keel boats including 8m, sharks and J105's as tactician, foredeck or skipper  She has been an offshore racer for 4 years and has sailed 23,000 nautical miles.  She has worked as a mate on Volvo 60 sailing in races and on expeditions.  She has competed in many offshore events including the RORC Caribbean 600 (3x), Antigua to Bermuda race and the Fastnet race.  Professionally she has a M.A.Sc degree in biomedical engineering and now is a sailing photographer.  She was sailing in the Clipper Round the World race when Covid struck. 
In 2021 she purchased a Class 40 race boat and competed in the international Trans Jacques Vabre race with fellow Canadian sailor Ryan Barley from Le Havre to Martinique alongside the ultims, multi 50's and the imocas.  
Currently she is racing in the inaugural Class 40 around the world race, the Globe 40.  Whiskey jack is then only Canadian boat and she is the only female skipper for the entire race.
Team Goals
2021 Transat Jacques Vabre
2022-23 The Globe 40
Team Ethos
  To create momentum for offshore sailing and spearhead Canada's place on the world stage in Offshore Ocean Racing.