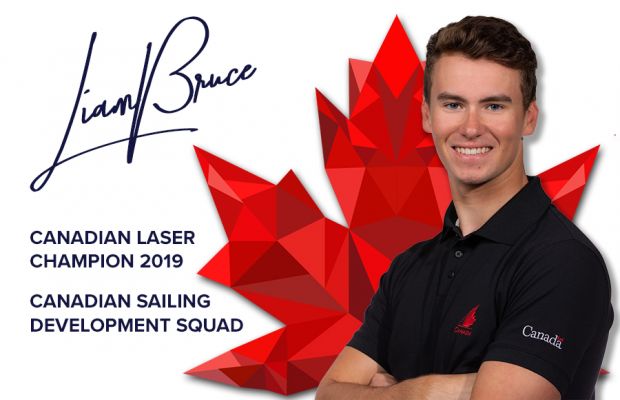 WELCOME!
Thank you for your interest in my sailing aspirations. Having a strong support team drives my success, and with your help I aim to represent Canada at the 2024 Olympics. I believe that like me you'd love to hear the Canadian National Anthem play at the 2024 Olympics in Paris.
EVERY ATHLETE HAS A STORY. MINE BEGAN BEFORE I COULD WALK.
I have been on and around sailboats for as long as I can remember. My parents tell me I wore a life jacket before shoes. Born in Canada and raised on the shores of Lake Ontario and beautiful Georgian Bay, it's not surprising that being on the water and in boats has been a regular part of my life. 
From my early days at sailing school in Collingwood, Ontario to my first taste of racing with the Bronte Harbour Race Team in Oakville, Ontario and Ontario Sailing Team, through to my nomination to the Canadian Sailing Development Squad I continue to enjoy nothing more than being on the water, in a boat and competing.
I SAIL A LASER.
This Canadian designed dinghy is one of the most popular single-handed, one-design boats worldwide. Also called the ILCA dinghy, it is simple to rig and boasts large competitive fleets both at home and abroad, which means plenty of opportunities to practice with and race against others. Now that I no longer compete in the youth category, I have made the transition from the smaller radial sail to the full-sized men's Olympic class Laser Standard.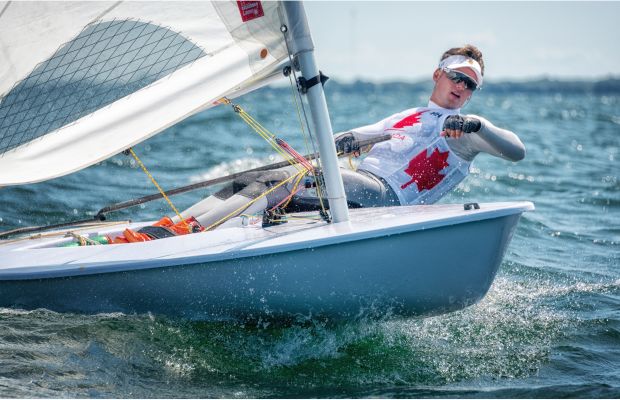 THE GOAL
My goal is to represent Canada at the Olympics in 2024. That means training and working with the Canadian Sailing Development Squad to master each phase of Sail Canada's Athlete Development Pathway. Over the next three years, I'm focused on honing my skills, leveling up my fitness, and gaining experience on the world stage as I work towards representing Canada at the Olympic Games.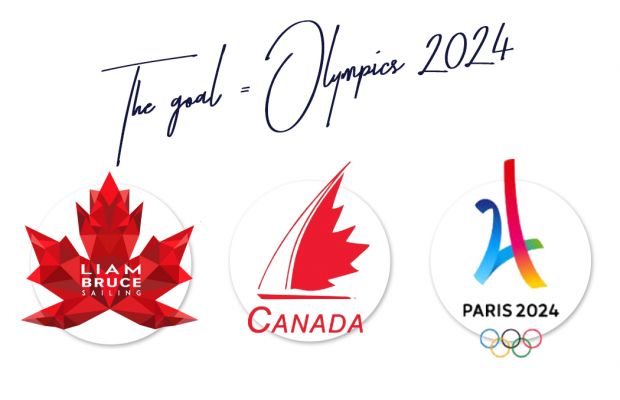 ON THE ROAD TO 2024
The pursuit of Olympic gold comes at a significant cost. This year alone, I will spend over 200 days on the water, 450 hours in the gym, and countless unlogged hours devoted to improving my skills. But that part is easy - I am committed to giving everything I have. The hard part is giving what I don't have. 
This year to pursue my Olympic goal will be approximately $40,000. Government sport funding programs, while generous, will cover less than half of that.
MAKING UP THE DIFFERENCE IS WHERE I NEED YOUR HELP.
No donation is too small! Every dollar propels me closer to my goal of representing Canada, my sailing community, and YOU at the 2024 Olympics in just a few years.
Take action. Donate now.
Together we make a great team.