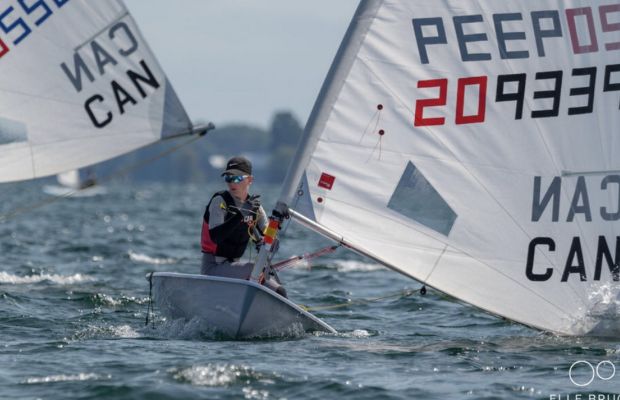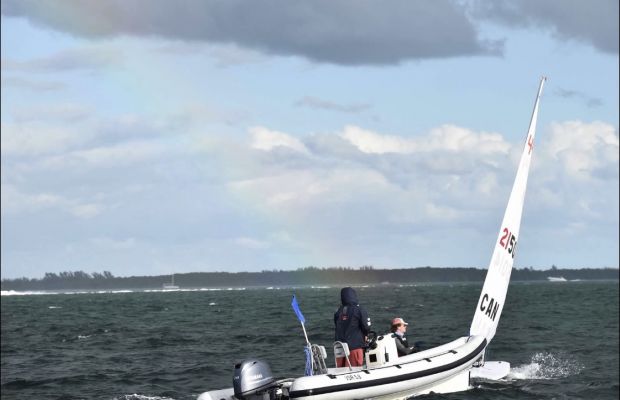 Age: 18
Class: Kitefoiling
Aidan began sailing at Port Credit Yacht Club, in Ontario Canada at the age of six. He started in an optimist in the PCYC learn to sail program and was hooked. At the 2016 Canadian Optimist Nationals, Aidan qualified for the 2017 North American Championships in Toronto. This was Aidan's first introduction into international level racing, and it was a huge turning point for him. At the 2017 Canadian Optimist Nationals, Aidan qualified in 8th. Soon after this championship, he was invited to compete at the 2017 J24 World Championships (as the youngest sailor); his first world championship. Aidan would later finish his time in the Optimist at the 2018 European Championships in The Netherlands. 
In the summer of 2019, Aidan won Sarnia Sailfest, placed second (top Canadian) at the Great Lakes Championships, 5th (4th Canadian) at the Canadian Youth National Championships, and 7th at the Canadian Laser Nationals. He also competed in the 2019 Laser North Americans, 2019 Laser Radial Youth World Championships, as well as the 2019 Laser 4.7 Youth World Championships where he finished 2nd among Canadians. 
Aidan and his family moved to League City, Texas, just south of Houston, in the fall of 2019 where he began training with Gulf Coast Youth Sailing Association (GCYSA) and coach Alex Dyet. Aidan also began to compete in highschool sailing at Clear Falls High School where he immediately found success placing 9th at the 2019 ISSA Keelboat Nationals in the J70, as well as 3rd at the Northshore Cup. 
In January of 2020, Aidan was named to the Sail Canada, Canadian Sailing Youth Squad. Aidan's goal was to qualify for the 2020 Youth Worlds in Brazil, and was seemingly poised to do so as he finished top Canadian at the 2020 Midwinters East. However, sadly due to COVID-19 all major championships including the Youth World Championships, Laser Radial Youth Worlds, Laser Radial Youth Europeans, and Kiel Week, were cancelled. Nonetheless, Aidan sailed as much as possible during this time and placed 9th at the RS21 North American Championships, 5th at the Junior Lipton Championships, 6th at the Laser Radial Gulf Coast Championship, and 1st at the Laser D15 Championship. 
This year, Aidan competed at the US National Championship, Canadian Youth National Championship, Laser Radial Youth European Championships in Croatia, Laser Radial Youth World Championships in Italy, and the Men's Laser Radial World Championships in the USA. 
Currently, Aidan is transitioning from primarily Laser Radial competition to the Kitefoiling. In addition, Aidan spends his time collegiate sailing at The University of Miami. 
Aidan is an extremely motivated sailor, all support he receives is greatly appreciated and will help Aidan to reach his goals of representing Canada internationally.