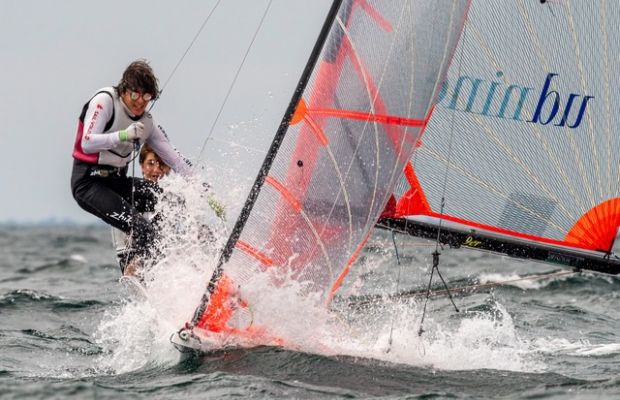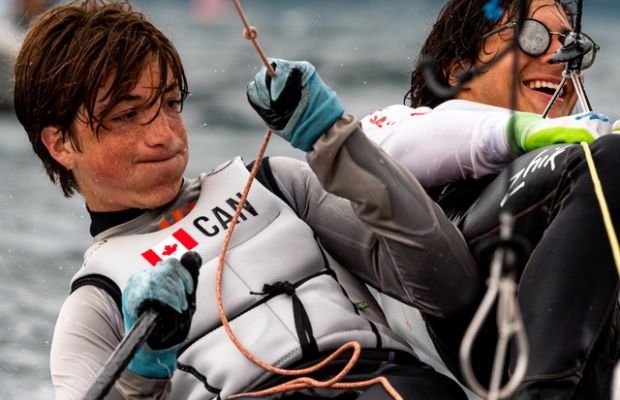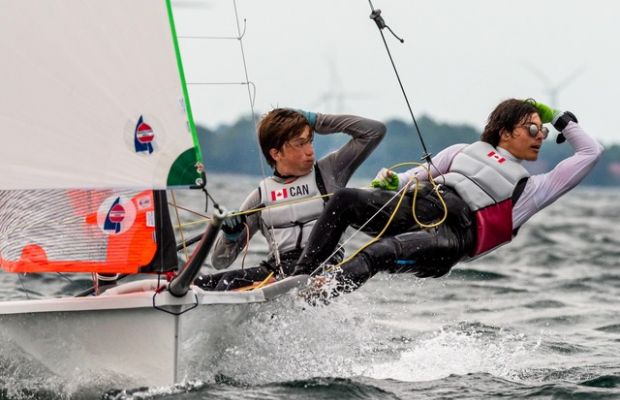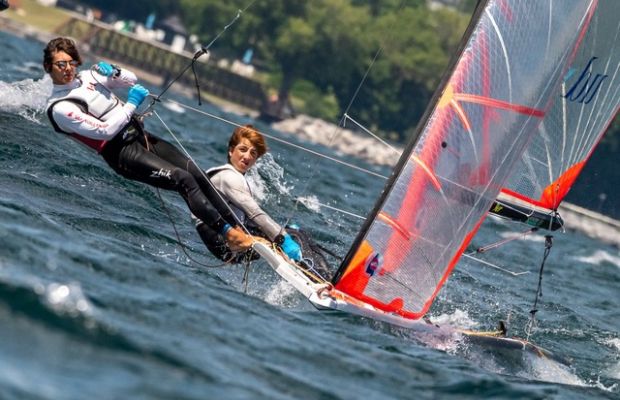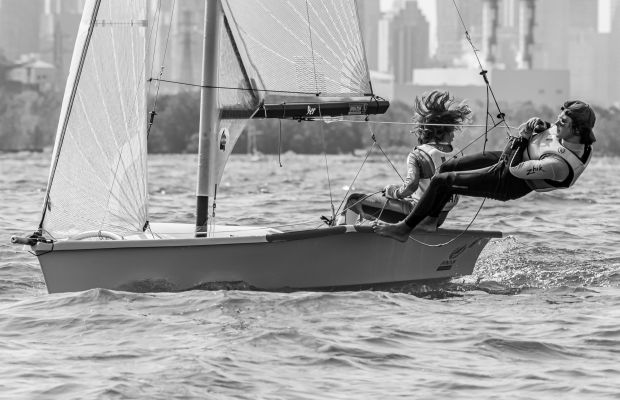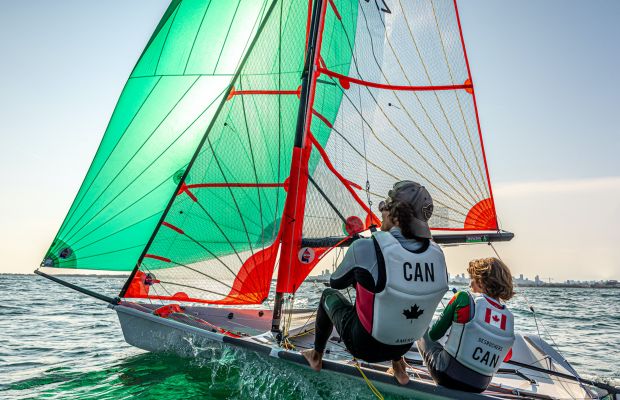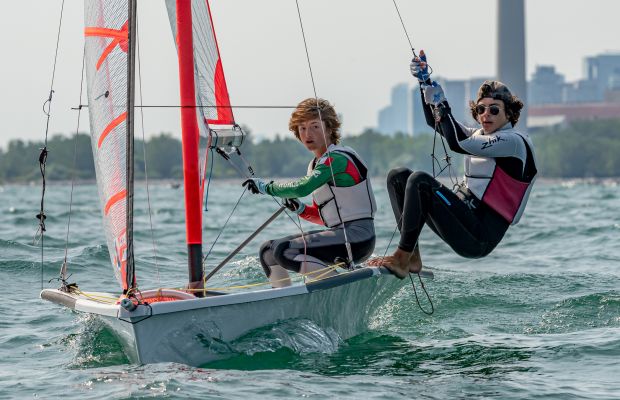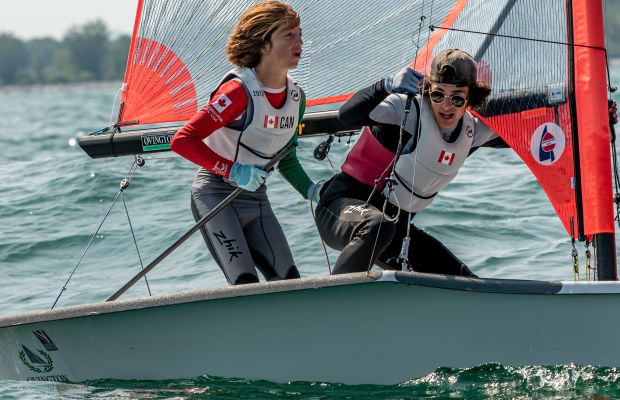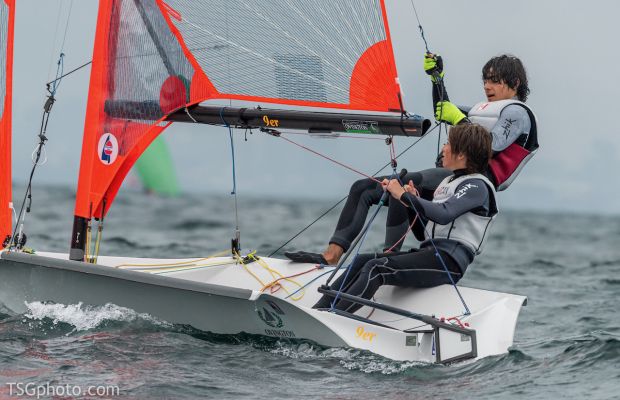 Meet Thomas Desrochers and Ford Amery - "Team Tom Ford"
Skipper Thomas Desrochers has been sailing out of PCYC in Ontario since he was 8 years old.  Crew Ford Amery has sailed out of WVYC in B.C., and moved to Ontario in 2019. The two began training and competing together in the 29er in 2021.  
This past season, the results of hard work started to pay off.  The team placed first at 9er Canadians in July, and got another first place at Fall Cork.  The team flew to Barcelona, SP for Open World's, where they finished in silver fleet, 62nd out of 242 boats.  The peak of the season occurred after a first place at the Icebreaker's qualifier earned the team a spot to represent Ontario at the 2022 Canada Games in August, where Team Tom Ford succeeded in bringing home a Silver Medal for Ontario.
"We are happy with how we did.  We're looking ahead at 2023 now and our goal is to make gold fleet at Open World's.  If we are fortunate enough, to win at Cork and qualify for Youth World's 2023." said Desrochers.
This winter, team Tom Ford trained in Miami - competing in Orange Bowl and Midwinters East - in a bid to get prepared for the 2023 World's taking place in Portsmouth, UK, in July.  
"We really get along and have made huge improvements in our communications and in the fundamentals of the boat. Its starting to show in the consistency of our results.  Our winter training is helping us stay conditioned. "  said Amery.