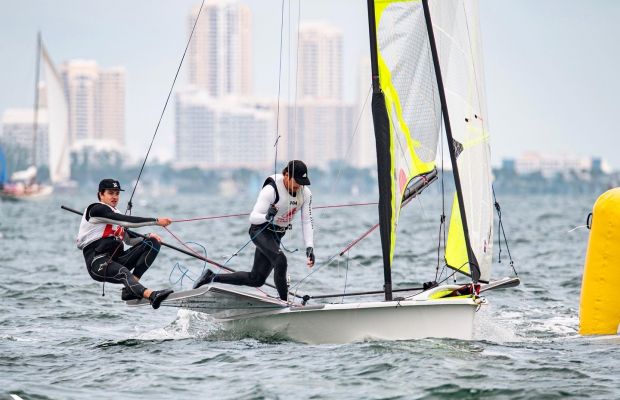 Welcome to SAMARI Sailing! Come join us (Arie and Sam) as we mount our campaign to represent Canada at the 2024 Olympics in Paris. 
Having trained and competed for 3 years in the 49er with other partners, we each found ourselves looking for a partner who could help us get to the next level— someone with an uncompromising attitude towards excellence. After a few training sessions, we knew this partnership had the potential to go extremely far so we grabbed the bull by the horns and got to work.
Since September 2021 we have been sailing full time while also completing engineering degrees. We have competed in Canada, USA and Palma de Mallorca, Spain. Highlights from the first 8 months include: 
Silver medal at the 2022 US Open Miami 
Named to the Canadian Sailing Development Squad (CSDS)
Completion of our Engineering undergraduates at Queen's University
 
We have big plans for the future and are extremely excited for the upcoming season!
June: Kieler Woche (Germany) and 49er Europeans (Denmark)
July: Cork OCR (Kingston)
August: 49er World Championships (St. Margaret's Bay)
October: Test Event for the 2023 Sailing World Championships (Netherlands)
Our training schedule has been designed to to give us the opportunity to perform at the 2024 Olympic Games. This level of program comes with considerable expense. So far we have invested 50k of personal funds into acquiring a new boat and equipment. This year, we forecast requiring an additional 50k to cover travel, food, accommodations, entry fees, logistics and equipment. By contributing to our campaign, you are helping us realize our dream and investing in the future success of Canadian sailing on the Olympic stage.
To stay up to date, please follow us @SAMARISailing on Facebook and Instagram 
or 
contact us at samariesailing@gmail(DOT)com.