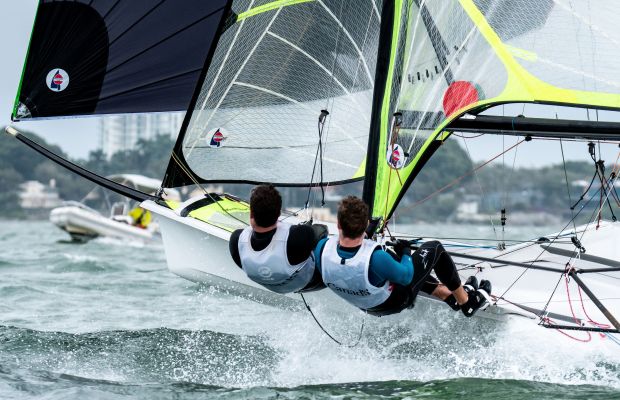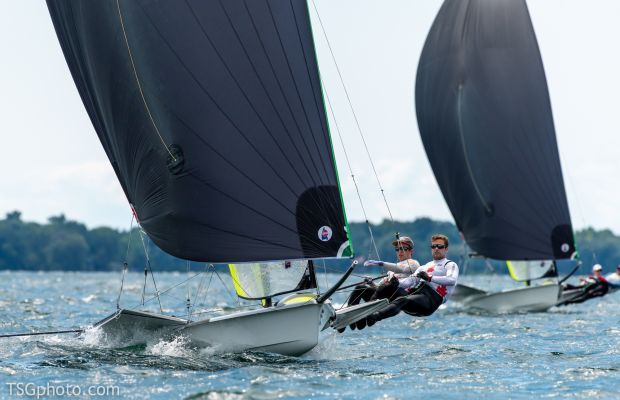 The new year began with a big change for me. During our final training block of 2022 in Vilamoura Portugal, my brother and crewmate Andrew re-injured his knee. After consulting with doctors and physiotherapists, Andrew made the difficult decision to discontinue 49er crewing due to the significant risk of further knee damage.
I was clear that I wanted to continue my Olympic campaign and began searching for a new sailing partner. During this period, I had the opportunity to broaden my sailing experience. I spent time learning to sail the Moth and learned to wing foil. I really enjoyed participating in several club racing events in the Elliott. I look forward to racing in more of these events in the future.
Throughout this period, my unwavering goal has been to represent Canada at the 2024 Olympics in Paris. Recently, I formed a partnership with Arie Moffat, a talented Canadian National Team 49er helm from Kingston, ON. As part of this new partnership, I transitioned to the role of crewing. Although it may seem late in the Olympic cycle to form a new team, Arie and I firmly believe that, with effective training this summer, we can secure our qualification for the games.
Our journey to Olympic qualification involves a series of important competitions. In June we will compete at Kiel Week, followed by the World Sailing Championships in August, and then the Europeans in October. Looking ahead to 2024, we are focused on the Worlds in Lanzarote in February and the Princesa Sofia Regatta in April, as these events serve as our Canadian Olympic qualifiers.
The recent challenges have only reinforced my determination and commitment to achieving my Olympic dream to represent Canada in Paris in 2024.
I look forward to keeping you up to date on my journey. Thank you for your support.