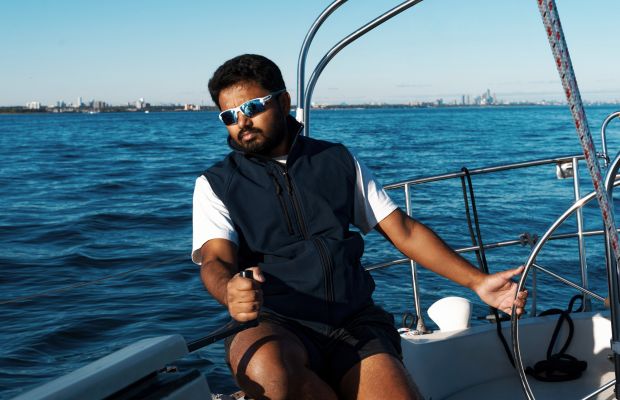 Humble Beginnings and Big Dreams
Born in a family with modest means in India, I could never even dream of participating in a sport like sailing. However, a chance entry into the Sea Cadet Corps at 11 introduced me to sailing, which changed my life forever. I travelled hours on crowded Mumbai trains to get to the Training Ship and then outshine a thousand other cadets to become part of the 12-person sailing squad. My journey began as a starry-eyed optimist and continued from there.
There was always a realization that there would never be money to launch an Olympic campaign, but I took every opportunity to practice my craft. I won the Lightning National Championships on four occasions, but I found the most success sailing offshore. I won India's first and second-ever Offshore championships by huge margins, sailing for two different teams. In many races I sailed, I found myself on the podium.
"In 2013, I became the first Indian to participate in the Clipper Round the World Yacht Race. Now I'm setting my sights on my biggest challenge yet!"
Golden Globe Race 2022
The Golden Globe Race is the purest form of sailing. The competitors sail in production yachts with only the technology available to the early pioneers of singlehanded sailing (circa 1968).
The Vendee Globe is the pinnacle of offshore racing but also requires a budget of more than 12million Euros to mount a successful campaign.
On September 4th, 2022, I will embark on this epic adventure on my 1980 Flying Dutchman 35 from Les Sables d'Olonne, France, to face my most formidable challenge so far. Armed with a Sextant and the dogged determination to finish a solo round-the-world non-stop race, I intend to become the first non-British, non-French person to win a solo round-the-world race. Finishing would also make him the first-ever Canadian to finish in a non-stop race since Benoit Parnaudeau in 2005.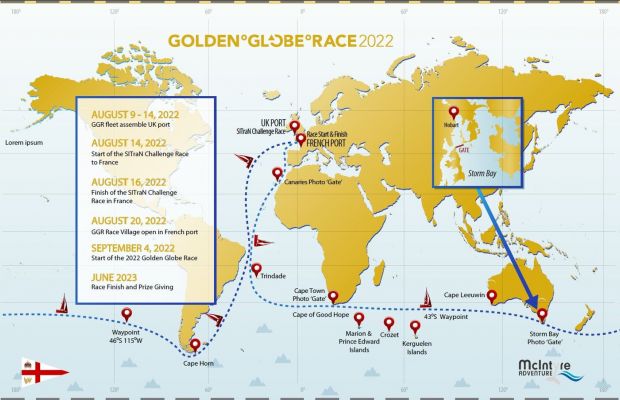 Getting to the Start Line (in France)
Planning, Preparation, and Execution are the pillars of a successful campaign. But such a campaign has significant costs associated with it. I have been refitting and customizing an old tired boat, purchasing safety and survival equipment, wind vane autopilot, and buying new running rigging and sails. These are just a few of the various expenses of a 42-year-old boat for a race that will keep me safe at sea for more than 200 days. From now until the end of the race in 2023, the campaign costs around $270,000.
"I'm humbly asking for your help for me to be able to concentrate on what is most important—practice and winning. Every dollar you contribute takes us closer to the goal of flying the Canadian & Indian flag on the podium of the Golden Globe Race 2022.
Please join the journey by helping support the venture, and embark with me on the adventure of a lifetime.